This holiday season, Ascend is reflecting on 20 years of providing safe outdoor experiences for youth in Trinity County. It's been a wild ride and we've made some amazing memories along the way. To celebrate 20 years of Ascend and in anticipation of 20 more engaging and successful years, we are asking for support from our community to raise funds for our 2022 hiking season.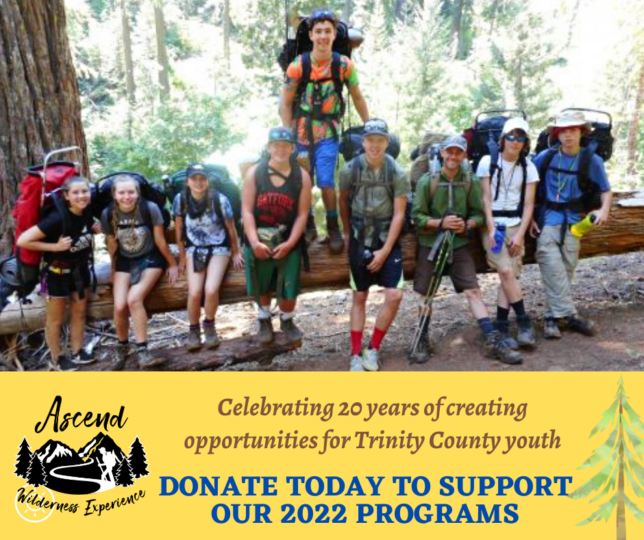 Our day trips and overnight hiking trips are facilitated FREE of charge for youth and adults because we believe forging connections to outdoor spaces is beneficial for everyone and are dedicated to creating opportunities for youth and adults to discover the restorative and positive powers of wilderness.
We feel so lucky to have been able to take many of our participants on their FIRST EVER hike or backpacking experience. For many, experiences with Ascend have sparked a curiosity and interest in the outdoor industry and public service that has opened up new and exciting career opportunities for these young hikers.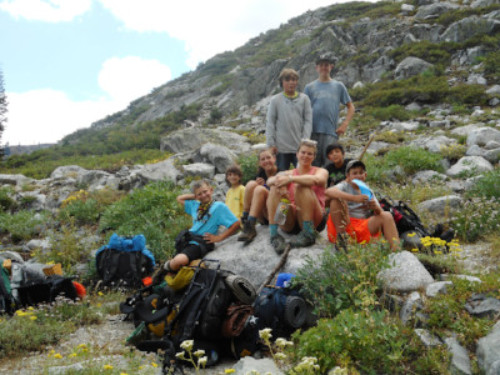 This past year, we were able to create a work experience trip for local teens that was a huge success. The positive feedback we got from these teens was overwhelming. Some said they'd found a path to pursuing a career in outdoor trail work and stewardship and others said they were, "[…]hoping I get to take this opportunity next year". With financial support from our community, we can not only provide this experience for teens again, but continue expanding our programming to broaden our reach and ability to support Trinity County youth.
We have already begun collaborating with our amazing partners to bring more day hikes, multi-day trips, and work experience stewardship opportunities to youth in Trinity County that will improve our amazing trail systems and allow space for hikers to delve into the wilderness and themselves. 2022 is going to be another AWEsome year!!
There's nothing like looking to the past to energize for the future! We can't WAIT to bring more opportunities and experiences to our youth and teenage participants in 2022. If you haven't yet, please consider contributing to Ascend with a tax-deductible donation!