Where: Trinity Alps Performing Arts Center (TAPAC) in Weaverville.
When: Friday, May 12th Dinner @ 6pm, Movie @ 7pm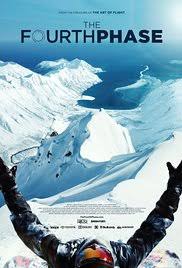 Ascend Wilderness Experience will be hosting a dinner and movie night featuring the documentary, "The Fourth Phase". Inspired by the hydrological cycle, iconic snowboarder Travis Rice and friends embark on a multi-year mission to follow the North Pacific Gyre's flow. As Rice and the crew experience the highs and lows of a journey unlike any previously attempted, cutting-edge cinematography captures some of the world's most remote environments bringing breathtaking scenery and thrilling action to viewers worldwide. From the innovators of "Art in Flight" (2011), the latest film from Travis Rice, Brain Farm & Red Bull Media House.
The Fourth Phase will be shown on Friday May 12th at the Trinity Alps Performing Arts Center in Weaverville. Dinner will start at 6pm and the movie at 7pm. Dinner will include pizza, sold by the slice, and choices of beverages. There is no cost to attend the film, however all donations will go to Ascend Wilderness Experience and will fund local youth participating in 5-day backpack trips into the Trinity Alps Wilderness this summer.
If you have questions about the movie, call Scott LaFein at 530-739-3945 or email information.ascend@gmail.com.