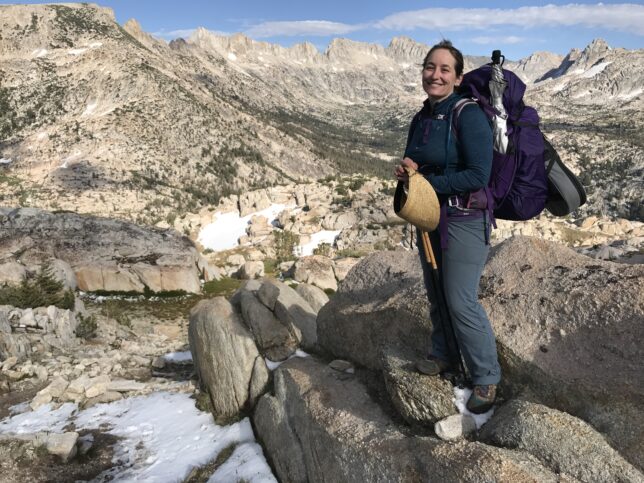 Amanda Barragar – Executive Director
Born and raised in Trinity County, CA, Amanda has always been happiest in nature. She understands how important it is to deepen our relationship to nature and feels blessed to have grown up with the Trinity Alps Wilderness in her back yard.
Fueled by a passion to integrate exposure to nature into everyday life, Amanda uses her degree combination of Environmental Sustainability and Cultural Anthropology to explore the social constructions in cultural and community contexts to better understand how we relate to nature and how that shapes who we are and what we do.
She spent 6 years as Wilderness Patrol in the Trinity Alps Wilderness and has logged nearly 2,000 miles in the local wilderness. Hiking is one of her ultimate passions.
Her unique perspective of combining environmental issues driven by cultural constructs has brought her to work in rural communities in Southern Oregon, the Piedmont of South Carolina, and as far as the surrounding communities of El Yunque National Forest in Puerto Rico. She also helped found a non-profit called The Zahra Foundation that teaches women in Egypt how to repurpose trash into items of worth in an effort to shift perspectives of how we view our resources on our planet and to boost socioeconomic status while being ecologically minded.
Amanda now lives full time in Trinity County, in the home she grew up in, with her husband, son & daughter. She also works as an independent contractor for various environmental organizations doing community organizing around local environmental issues and activities. She is happily contributing her skills and experience she's gained around the world in her childhood community.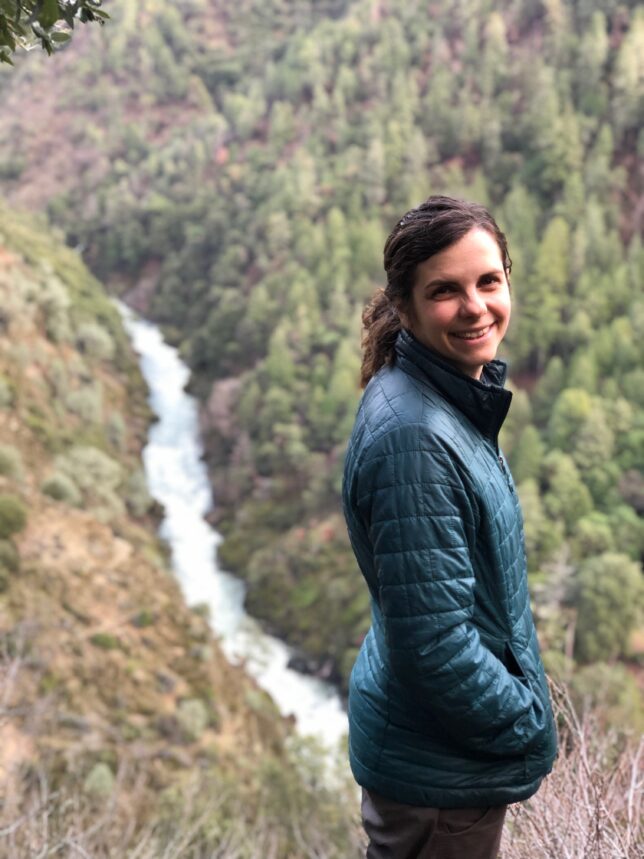 Sophia Sady – Public Relations Manager
Sophia is a Trinity County transplant who was born and raised in Portland, Oregon. There she encountered environmental education early as a middle school student at the pioneering Environmental Middle School. Instilled with an environmental ethic and love for the outdoors she would go on to receive a Bachelor of Arts from Whitman College in the combined majors of Environmental Studies and Politics. There, she participated in and then led backpacking trips for incoming Freshmen with the Outdoor Program.
Bitten by the outdoor bug and in awe of the Rocky Mountain Range, Sophia landed in Colorado where the San Juan Mountains and Southeastern Utah desert stole her heart. There, she devoted herself to supporting outdoor access movements and simply being in the outdoors, honing her backcountry experience with multi-day backpacking, rafting, and ski trips.
Hungry to return to the forests of the Pacific Northwest and energized by volunteer work as a Crisis Counselor and with Adaptive Ski Programs, Sophia settled in Trinity County in 2018. She worked at the Humboldt County Library and Burnt Ranch School before finding a balance of outdoor access and providing transformative educational experiences to children with Ascend. Sophia is excited to discover the high alpine terrain of the Trinity Alps and engage in trail building and stewardship projects with her new community.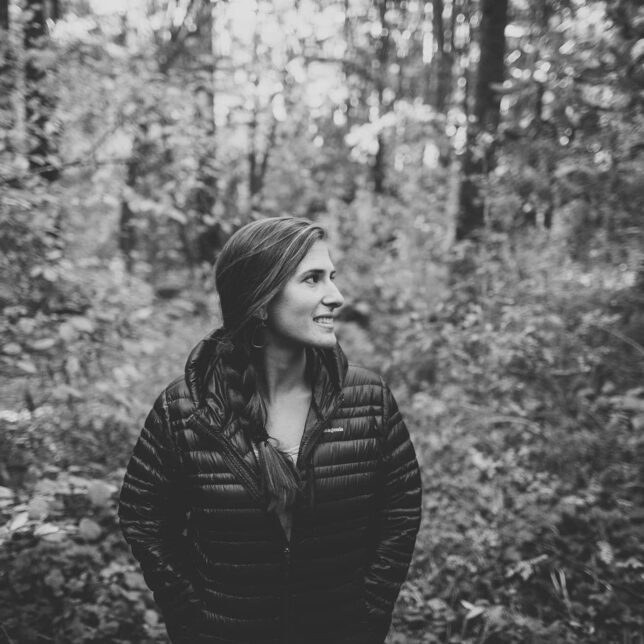 Nicole Ross – Administrative Assistant
Hi my name is Nicole Ross and I love enjoying the outdoors with my 3 amazing children. I have a love and passion for health, wellness, fitness, and the outdoors. I love sharing my passion with kids and watching their world change as they experience new things outside. The local wilderness areas have so many incredible places to discover and I am excited to see and experience more. I have started exploring some local trails through hiking and running, but I am really excited to backpack with my kids. There is nothing quite like unplugging and gaining an appreciation for the world around you and the people you are with. I hope to learn more through my time with Ascend Wilderness Experience. I love the mission of Ascend and that all the guides and administrative people want to enhance the backpacking experience for children, "changing the world one backpacking trip at a time".