Zachary Pattek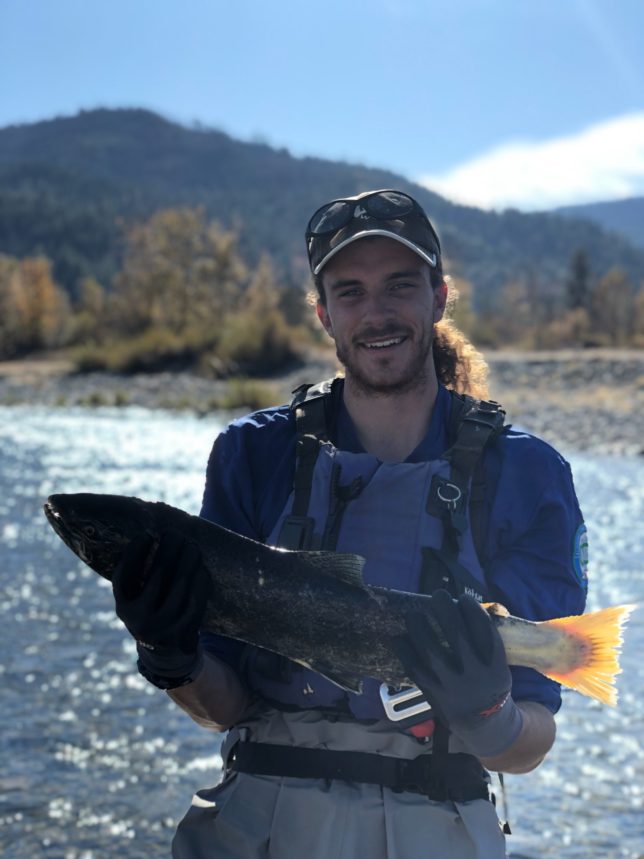 Board President
As the Education and Outreach Coordinator for the Watershed Research and Training Center in Hayfork, Zack focuses on connecting the Trinity County community with the natural world through volunteer events, classroom visits, field trips, social media, and more. He strives to foster stewardship values in community members so that they have the tools and knowledge needed to contribute to a healthy landscape. Zack is very grateful to have found an additional avenue to accomplish that work through Ascend.
Zack is originally from Connecticut. He received his B.S. in Marine Biology at Eckerd College in St. Petersburg, Fl. Zack has previously served as an AmeriCorps member with the Nooksack Salmon Enhancement Association in Bellingham, WA and as a California Conservation Corps member here at the Watershed Center. He enjoys fishing, hiking, camping, and writing.
Angela Gutermuth, PT DPT
Board Treasurer
Angela's passion for introducing people to the wonder of wild places was ignited when she worked years ago as a recreational therapist for a Utah non-profit that specialized in providing outdoor adventures for persons with disabilities. The mixture of initial apprehension, awe, discomfort, joy, and empowerment these adventures elicited was intoxicating not only to trip participants, but to Angela as well. Since these early days she has loved to facilitate first-time outdoor opportunities for children and adults of all ages and abilities.
Angela grew up adventuring in mountain and deserts wildlands of the West. She and her husband Brandt came to Weaverville in 2000 where they raised their two daughters and often spent time hiking and backpacking in the Trinity Alps. When young, both her girls tripped in the Alps with Ascend. Their oldest daughter was the first camper to ever be evacuated.
Angela is a doctorate of Physical Therapy and has been working as a physical therapist in Weaverville, CA for the past 21 years. She holds degrees from the University of Utah, University of Montana, and AT Stills University in Mesa, Arizona.
Chriss Williams, M.T.S.
Board Secretary
Harvard '19, Religion, Media and Ethics
Environmental Consultant, Flowra
Board Member: Human Response Network
Megan Killeen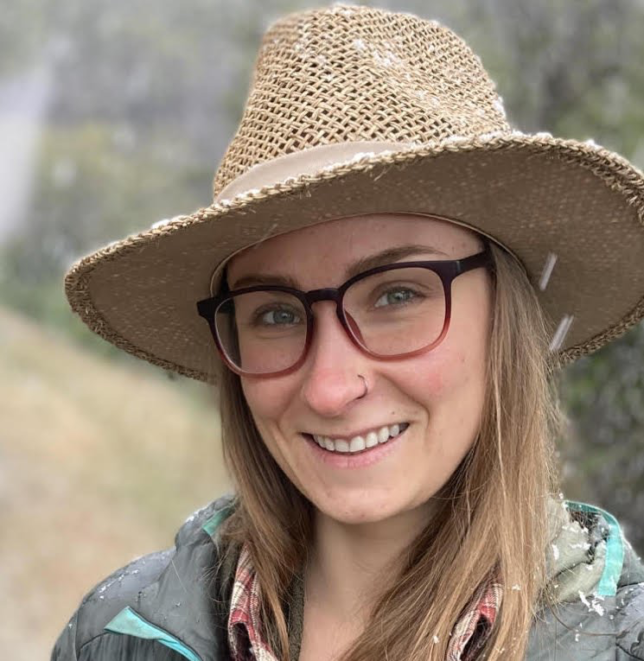 Board Member
B.A. Geoscience, B.A. Dance Performance & Choreography
M.A. Energy & Environmental Analysis
Executive & Program Support Associate, Watershed Center
Megan hails from New England where she grew up with a great love and appreciation for the natural world. She earned an undergraduate degree in Geoscience from Skidmore College and went on to serve as an Interpretive Ranger at Mount Rainier, Olympic, and Klondike Gold Rush National Historical Park (in Skagway, AK). She went on to earn her B.A. in Energy & Environmental Analysis from Boston University to better understand the human and economic factors influencing natural resource management decisions.
Megan has called Trinity County "home" for just over two years and performed CEQA (California Environmental Quality Act) analyses for local, small-scale cannabis farms prior to accepting a position with the Watershed Research & Training Center. No matter where she is in the country, Megan is always striving to instill stewardship values and ethics within any person willing to listen. Trinity County's scenic beauty is comparable to many famous national parks, and it deserves the care and respect that comes with cherishing our sacred, local, wild spaces. Caretaking the wilderness is a responsibility shared by everyone.