Saturday March 25th • 6pm-11pm • Weaverville Veteran's Hall
| Live DJ | Photo Booth | Food Trucks | Local Beer & Wine |
Lip Sync Competition • Prom Royalty Court Competition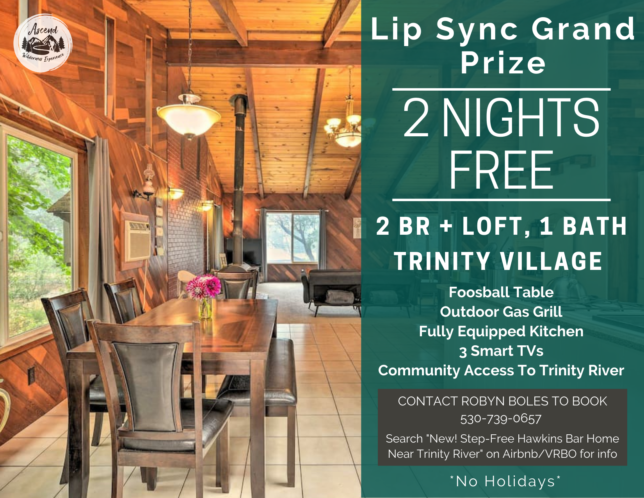 This year's Mountain Prom is going to be SO fun!
The Lip Sync Competition is full with acts, so come enjoy the show and cast your vote to see who wins the Grand Prize Weekend getaway in Trinity Village!
And don't worry, you can still win prizes by entering the Prom Royalty Competition! Enter yourself or nominate a regal friend and spend the night schmoozing and campaigning for votes to  win 1 FREE night at the Lewiston Valley Motel AND a Gift Certificate to the Weaverville Pet Motel.  
Kids are welcome to join the fun too in the Youth Royalty Competition for a chance to  win seats and concessions for two to Trinity Theater!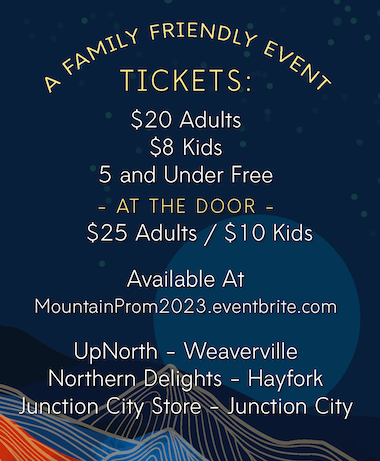 Best of all, proceeds from these Mountain Prom activities go to a GREAT cause – Ascend programs that create meaningful experiences in wilderness for youth and adults!
Dress Up, Dress Down, Wear Your Boots And Your Gown!
See you at Ascend Mountain Prom 2023