Ascend is always updating our equipment and will be selling used, but well cared for outdoor gear this weekend at our new location at 420 Main St. in Weaverville downstairs next to Golden State Printers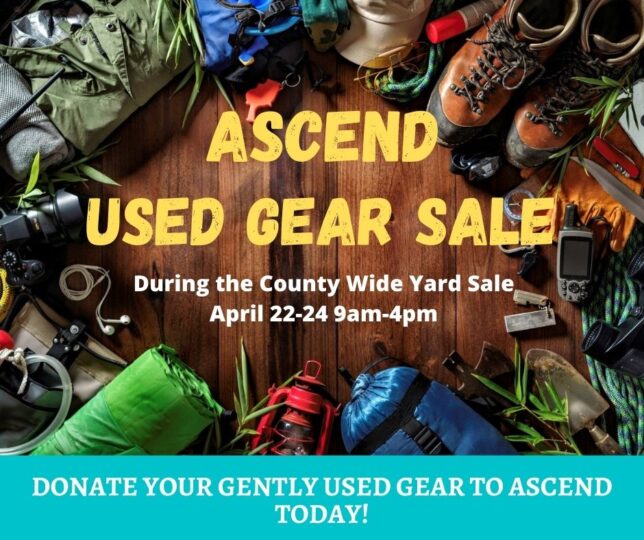 Come shop our well-maintained outdoor equipment and make sure you are prepared for whatever adventures are to come this summer! We will be at our new location from 9am-4pm Friday-Sunday, April 22-24 fundraising for Ascend through sales of our used gear.
Items available include:
Sleeping Bags
Backpacking Packs
Water Bottles
Sleeping Pads
Day Packs
Water Filters
If you need to make room for more equipment, please consider donating your gently used gear to Ascend today to help us meet our fundraising goals.