Ascend Wilderness Experience had an AWEsome 2021 summer providing safe and inspiring experiences in wilderness and local natural recreation areas.
In our 2021 summer backpacking season, Ascend scheduled 24 days in nature with youth and adults, amounting to 270 user days in wilderness, 182 of them with youth aged 6-18. For day hikers as young as 6, Ascend led three activity focused day hikes on the East Weaver Creek Trail in the Weaver Basin Trail System. Hikers followed clues to make discoveries about their surroundings and made fun stops along the route to do activities such as watercolor painting.

For young people ages 8 and up, Ascend facilitated four youth day hikes into the Trinity Alps Wilderness. Youth adventured to stunning lake destinations while participating in educational and confidence-building exercises. Ascend's Trinity Alps day hike destinations included Big and Little Boulder Lakes, Stoddard Lake and Tangle Blue.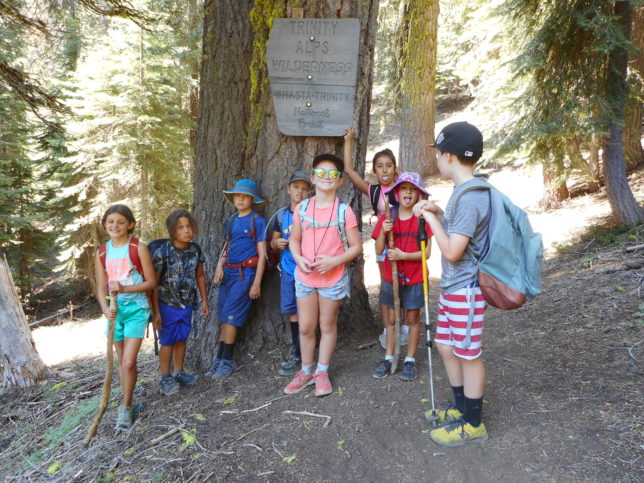 This year, Ascend formed it's first ever teen crew to undertake trail work in the Trinity Alps Wilderness, in collaboration with local Forest Service officials. Seven teens ranging in age from 14-17 participated in a trail work experience trip that included resume building skills for seven days of hiking and stewardship. The group backpacked into Poison Canyon, with pack mules transporting tools and food supplies, to set up a base camp at Lilypad Lake.
The crew day hiked from the lake to various work sites throughout the trip, using hand tools such as shovels, pulaskis, and crosscut saws under the direction of Forest Service Wilderness Trails Crew Leader, Erik Rademacher, to repair the tread on several miles of trail in the Poison Canyon Basin.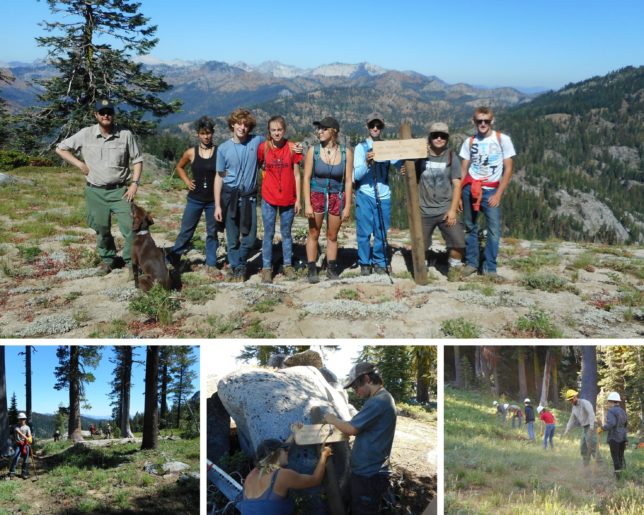 New to Ascend's programming in 2021, adults were invited to participate in some of the day hikes in June and July. Ascend organized three all-ages hikes into the Trinity Alps Wilderness that featured stewardship activities such as trimming brush encroaching on trails and removing logs lying across trails. Participants ranged in age from 7 to 72 and every hiker assisted in stewardship activities.
Ascend also hosted its much requested all-adult stewardship trip. For years community members have asked us to organize more hikes for adults and we are thrilled to report it was a huge success. Also working in the Poison Canyon Basin trail system, this group logged out approximately 70 fallen logs and gave much needed attention to about 16 miles of this trail system. We are happy to report the Lilypad Lake and Thumb Rock trails are in good condition again, barring any after effects from the River Complex. Special thanks to this hardworking team!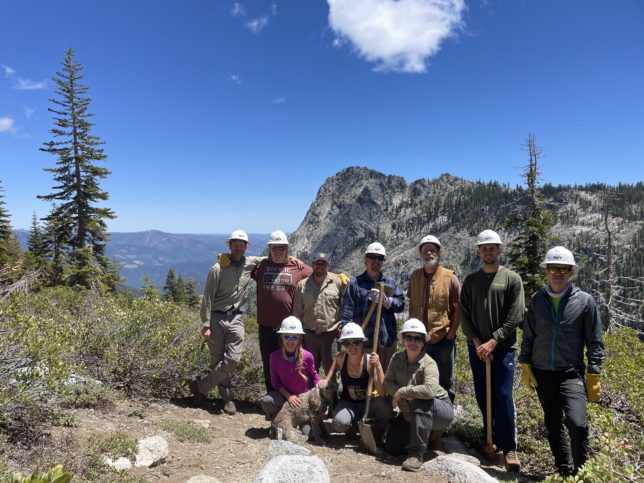 We know the end of this season has been hard for everyone in our rural communities, but it is more important than ever to continue our work of fostering connections between local people and our environment. Community donations are vital to our continued growth and ability to offer quality programs to you and your family that support our shared community. You can donate by going to our main page and clicking the yellow "donate" link.
Your participation and commitment to Ascend means the world to us and we are honored by your support. Your tax deductible donation means that we can continue providing valuable services to improve outdoor experiences in our community. Just this year we were able to:
Monitor 70 miles of trails
Provide 270 user days in the wilderness with participants
Spend more than 1700 hours of volunteer hours doing stewardship on our local trails.
We couldn't have done it without you! THANK YOU!